Details about Raff+Grund
At Raff + Grund you get stainless steel in its most beautiful form and in the best processing quality. No matter whether it is tanks or sheet metal parts. Quality is always in the foreground.
Our goal is to inspire our customers with our products and to provide first-class service - from quotation preparation to order tracking, from the entire manufacturing process to acceptance and documentation. A team of about 50 specialists is working on this. Everyone is an expert in his or her field - the engineers and technicians in order tracking and work preparation, in production planning, and the qualified technicians and specialists in manufacturing and surface finishing.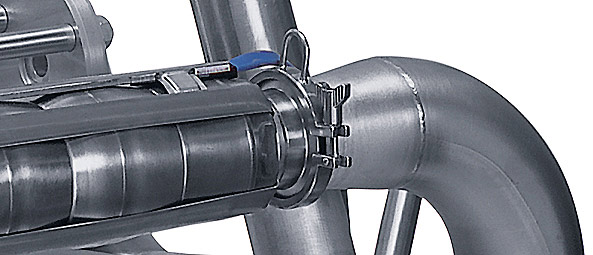 The production is primarily focused on single pieces and small series. Each part is optimized for its intended use. Industries are the pharmaceutical and food industry, the chemical industry, manufacturers of packaging machines, the semiconductor industry as well as mechanical engineering and many others.
Raff + Grund has a lot of experience in the construction of vessels and reactors, among others for the pharmaceutical, food or chemical industry. The production program ranges from small reactors and pressure vessels for research institutes to storage tanks with a capacity of approx. 100 m³.
We design and manufacture the vessels and reactors individually according to your specifications. The required materials and wall thicknesses, surface qualities, piping, equipment such as heating, cooling or insulating jackets, agitators, fittings and controls are designed and manufactured according to the process.
As standard, the pressure vessels are designed in accordance with the Pressure Equipment Directive PED 97/23/EC in conjunction with AD2000 leaflet HP0/TRD201 and ISO 3834-3. Pressure vessels according to module A1 or a design according to ASME are also possible.
With various automatic welding machines, small tanks or large tanks with circular welds up to Ø 3.3 m and longitudinal welds up to 12 m can be produced automatically. Pipelines can be manufactured by orbital welding in a closed gun, including documentation of the weld seams. Ground, mirror polished or electropolished surfaces with defined roughnesses up to a maximum of Ra<=0.2µm are possible.